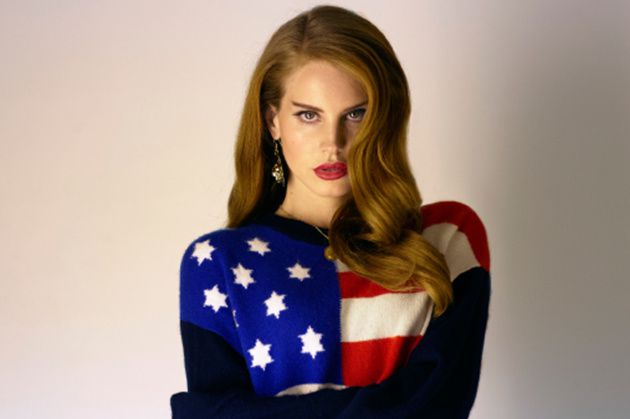 Lana Del Rey's breakthrough studio album turns 7 years old on January 27.
By the time Elizabeth Grant and Interscope Records officially released the moody, iconic piano ballad "Video Games", Maroon 5 had the No. 1 hit of the moment with "Moves Like Jagger". Before that, Katy Perry and LMFAO were at the top with "Last Friday Night" and "Party Rock Anthem", respectively.
America wasn't ready for the LDR brand which, ironically, was an exaggeration, emphasis and glamourization of their own culture. She brought back the delicacy of the 50s, the beauty of the 60s, the freedom of the 70s, the grandiosity of the 80s, the fetichism of the 90s and the ambition of the new century.
Her project was impossible to ignore and inevitable to criticise for the media. And it's not new. The same thing happened back in the early 90s when Madonna put out the longing, provicative and intimate Erotica. People simply can't stand women feeling free enough to share their most disturbing thoughts and ideas. However, Erotica is now considered a masterpiece of its decade and an important part of the history of feminism and pop culture. Lana wasn't being universal, and that's what made people mad. Her Instagram-filtered world of abusive millionaire men, alcohol and ruined youth, along with Portishead-styled trip hop beats and dramatic orchestra wasn't relatable. Her being able to say she would die without her lover is just as important as Beyoncé singing girls run the world.
At the end of the day, Born to Die served as inspiration for both future and well-established artists. Music-wise, it was a pioneer of different trends: the new wave of hip-hop, the comeback of emotive, less technical vocalists, organic and slow pop instrumentation and an obsession with all things DIY; the latter leading to her important visual influence -- low budget, vintage and aesthetically pleasing, opposite to the futuristic and colorful trend that was going on before her. Popular musicians like Harry Styles, Taylor Swift, Rihanna, Selena Gomez and many more were so inspired by her music videos that even went to work with her directors.
"The opening four-song lineup is on par with the elite pop records of this decade, peering into the shadowy corners of relationships that most record labels wouldn't allow their artists to explore […] It's crystal-clear that Lana Del Rey is the mastermind behind this R-rated, retro-pop fantasy. Her voice strikes you like fine wine with a dash of high-class liquor, and her all-star cast of collaborators combine various influences—orchestral pop, electronic R&B, and alternative rock—into songs that function as cinematic dream capsules." - Chris Lacy (Albumism) on his tribute to Born to Die
"The same reviewers who currently praise her music littered her debut LP back then with a measly two-star rating […] We were too busy worrying about the frivolous details of Lana's image, something a male equivalent wouldn't dare be questioned about, that we didn't realize the future of sad girl pop was standing before our very eyes." - Bianca Gracie (Fuse.tv) on her retrospective review of the album
"It's undeniable that the timing of "Video Games" release was pivotal – its unique soundscape seemed even more unique in a mainstream increasingly dominated by identikit EDM. In an interview with T Magazine, Del Rey explained that record labels saw her downbeat, melancholy output as a commercial risk which deterred them from taking a chance. "I would play my songs, explain what I was trying to do, and I'd get 'You know who's No. 1 in 13 countries right now? Kesha. 'Video Games' was a 4-and-a-half-minute ballad'", she explained. "No instruments on it. It was too dark, too personal, too risky, not commercial. It wasn't pop until it was on the radio."" - Jake Hall (Dazed and Confused) on his retrospective review of "Video Games"