I- I'm tired of theorizing atm at least, and it's great that we're discussing track placements and all, but what I've leanred from this record is that Lana's keeping mum on everything she'll b releasing til like a week or so beforehand (happened like twice already) Which is great bc we don't have to b lingering every second. I honestly doubt she'd overdo anything til DT's out, and even then, that has a waiting period til who else knows when exactly.
Did ya think we can actually take practical, respectful steps on getting information? Already checked in w my local music store, theyre pretty good w that shit no shade. She's coming out w a poetry book, last time we checked. Would it b crazy to ask them if they had any word of it, or when it'll b coming out?
To the peeps who called interscope, like waaay back in this thread, can ya guys collect ur notes/ have a thread made? Can we even ask thise closer to her on this site, like admin, to respectuflly message her? Who else can we ask bout the record? Cus this is a fucking mess, its not even mine and i still wanna clean it up
Title, and sorta like a preface above. Mods I know that this might b part of an umbrella that is NfR speculation, but I wanted to try making a thread specific to practical steps that we can take, or at least ideas of them, collected in one thread. (Though if there is an issue, I'll ask of an alternative to have this directed hopefully if possible)

Moving on, peeps, it'd b a lot more appreciated if the ideas ya'll would come up w are respectful, non-creepy and practical. No ideas are worthless
as long as they're presented in a non-smart ass answer.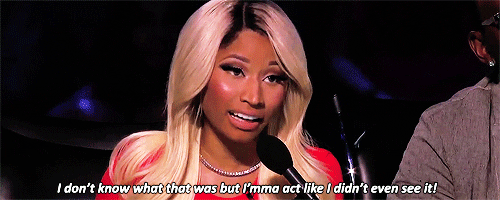 Comedy's fine tho I guess lol

If anyone would like to provide the numbers/emails/extensions of Interscope, or various radio stations, please do so.
Tips on their protocol would also b amazingly great. Let's get something going

This time around, Change.mp3 starts w u, just as potentially progress always has


Emails/ numbers: (We'll try to get someone who can respectively communicate with them in a non-pestering way. Feel free to call out of ur own volition tho. Keep it classy)

Sites:
Speculated extra Lana accounts: i.e. honeymoon on insta, twitter etc.
Amoeba/ Stores contact info: (call ur local Target/superstores for upcoming shipments or whenever u visit)
Music stores/online:
Poetry: Silverlake/ West/Hollywood Bookstores:
Ideas better worth building on:
*Feel free to report back any info that ya already directly know back here. I can add spoilers etc. Special thanks to those who can help. Remember, this isn't only just for NfR, but hopefully, if we gather enough info, can make a mini database for sites etc. to look out for, for any future projects we might be looking forward to. Ok, yes go!