Which Ultraviolence Track is the Theme Song of Your Life?
Started by
MermaidMotelle
,
Feb 14 2015 09:01 PM
#61
OFFLINE
Posted 12 June 2017 - 07:39 PM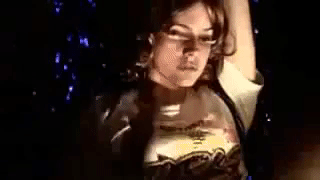 ---
#62
OFFLINE
Posted 05 May 2018 - 08:14 PM
Ima Brooklyn Baby
Admit it, you're a bit of a hipster. But you're still extremely cool! You've got class, style, and talent. Your jazz collection? Definitely rare. Your current obsession? Possibly beat poetry. Your hair? Almost always feathered. So put on a Lou Reed record and relax with your love interest. You're fine just the way you are.

---
#63
OFFLINE
Posted 05 May 2018 - 08:19 PM
Sad Girl
I do not even like this one
:/
---
---
0 user(s) are reading this topic
0 members, 0 guests, 0 anonymous users